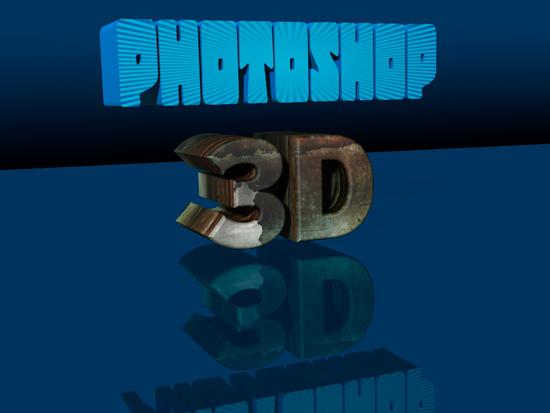 Over the past few months, I've put together some introductory lessons on using 3D in Photoshop. The tutorials start with Photoshop CS6, and I'm using Photoshop CC in later videos, but the same techniques apply to both versions – so if you're still using Photoshop CS6, nearly everything remains the same for you.
I've created a playlist on YouTube where you can watch these videos, or you can pick from any of the lessons individually as I've embedded them here. There are 8 videos so far, nearly 90 minutes of instruction, and I plan to keep adding to this playlist, so check back often. If you like these videos, I'd encourage you to subscribe to my YouTube channel to get access to not only Photoshop 3D, but a variety of Photoshop and Lightroom tips, tricks and tutorials.
Here is my course on Photoshop 3D. Comments or suggestions? I'd love to hear them!