Here in Saint Petersburg, Florida, I'm privileged to live very close to the Sunshine Skyway bridge – a grandiose, modern style suspension bridge that links Pinellas County with Manatee County to the south, by spanning the mouth of Tampa Bay.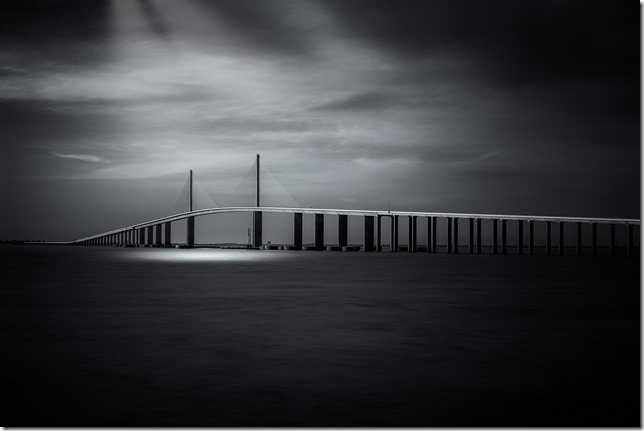 This awe inspiring bridge is considered the "flag bridge" of the state of Florida, and has been named by the Travel Channel as #3 on the list of the top ten bridges in the world (See this PDF document for a little bit of history and background).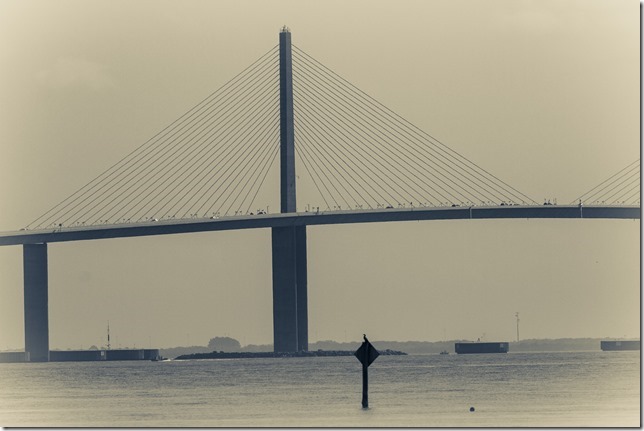 I've had the pleasure of being able to photograph the Sunshine Skyway Bridge and also the surrounding areas, for many years, and it never ceases to draw me in. Some of my favorite images have been captured from nearby Fort Desoto Park, where you can gain a unique easterly vantage point, facilitating sunrise and moonrise shots that are breathtaking.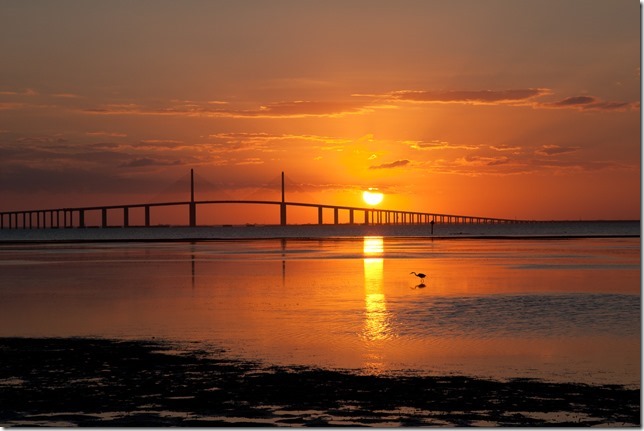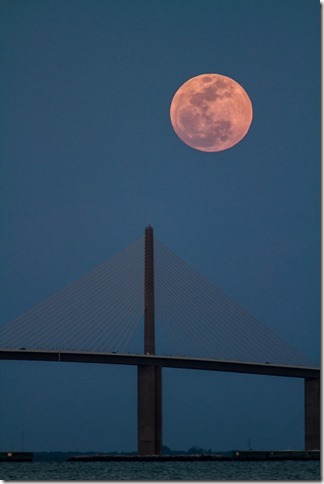 That last image with the moon is 100% real, too. That is the "supermoon," taken on May 5, 2012, from Fort Desoto with a 400mm lens. I was set to capture the moonrise between the two center posts of the span of the Sunshine Skyway, but the image here was more striking and interesting. I've gone back for other shots of the moonrise as well: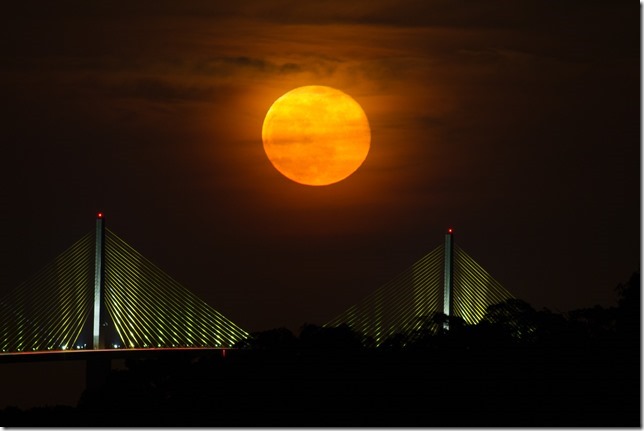 Sometimes, the nature surrounding the bridge can be just as interesting as the bridge itself. This Yellow Crowned Night Heron was lurking in the rocks along the shore of the northern approach to the bridge, and I was thrilled to watch him capturing his lunch! This has been one of my favorite captures.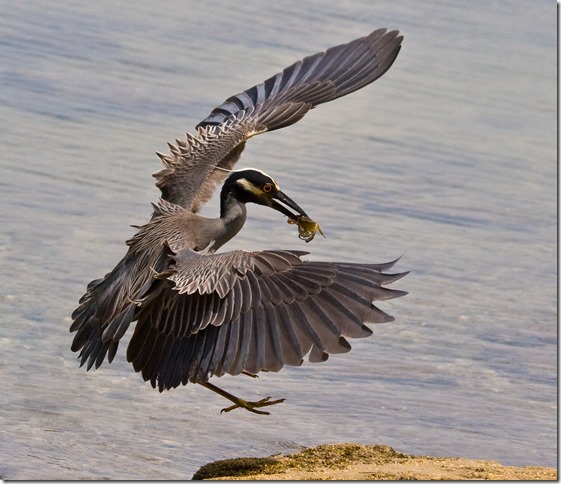 The Sunshine Skyway Bridge has been and continues to be a source of photographic inspiration to me, and it consistently offers something different every time I see it. What local landmarks do you visit for artistic inspiration? Feel free to leave a comment!