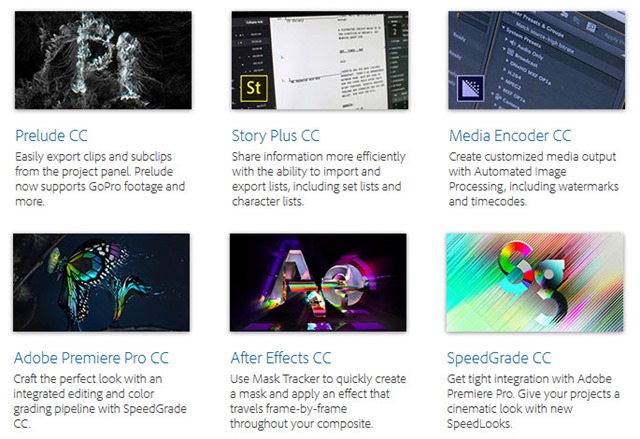 Adobe has announced the release of updated video apps, now available to Creative Cloud members. Updates have been pushed live as of 9am PST and will become available to users throughout the day. This release adds over 150 new features along with support for Adobe Anywhere. There are significant updates to Adobe Premiere Pro CC, After Effects CC, SpeedGrade CC, Prelude CC, Adobe Media Encoder CC, Adobe Story, and introducing a brand-new iPad app, Prelude Live Logger.

Updates include:
Direct Link integrated color pipeline between Premiere Pro and SpeedGrade
Brilliant visuals – expanded native support for 4K and higher resolution, RAW, and  UltraHD content
New mask tools – new Mask Tracker in After Effects and multiple masks in SpeedGrade
A smoother editing experience with new editing features, improved multicam and closed captioning
Faster on-set production workflows, including a preview of the new Prelude Live Logger iPad app
Powerful image upscaling in After Effects
Performance optimizations
Media Browser in After Effects
Sync Settings in Adobe Media Encoder
Better production planning with Adobe Story Plus
Further detail about the new features can be found in this datasheet, or on Adobe.com.
If you're interested, you can learn more about these new releases and see live demos by attending a Create Now World Tour event.