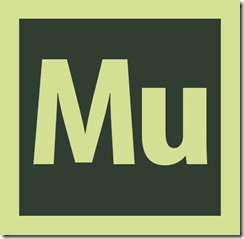 The features keep dropping for subscribers to the Adobe Creative Cloud, and the latest application to get an update is Muse, the tool that allows designers to create HTML websites for desktop and mobile devices without writing code.
This update is available to Creative Cloud members now: Simply open Adobe Muse and click "Install Now" from the updater screen. Then, check out the new training videos in Creative Cloud Learn to help you get started, also included with your membership at no additional cost.
Not yet a Creative Cloud member? Sign up for a free membership and get access to 30-day trials of every Adobe creative desktop app, including Adobe Muse. Free members also have access to the new training videos in Creative Cloud Learn to get started.
This update brings Muse to version 7.0.314, and adds a ton of new and improved features, including the ability to:
Access the new Adobe Muse Exchange to download the more than 100 design elements that have been submitted by the Adobe Muse community, including starter templates, prototyping tools, interactive widgets, and more.
Collect reusable design elements like icons, buttons, headers and footers, styles, and grids using the new Library panel, and share them with teams and other designers.
Easily connect sites to social media with a dozen new drag-and-drop Social Widgets including Facebook, Twitter, LinkedIn, and Pinterest buttons, plus Google Maps, and Vimeo and YouTube videos.
Choose from even more scroll effects options from the updated Scroll Effects panel, including the ability to apply opacity and fading to scroll elements and add scroll effects to Adobe Edge animations and slideshows.
Set a full-screen slideshow that adjusts to the width of the screen whether on desktop or a mobile device.
For a complete list of new features and updates, read the Adobe Muse CC Release Notes.