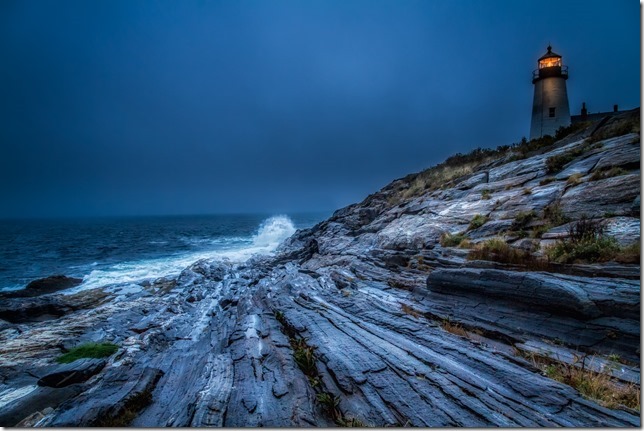 Like many people, I've always been enchanted with lighthouses. The trouble is, in my part of the country, most lighthouses are several miles out at sea, and most have been rebuilt, fortified and automated, and are not much more than metal skeletons. So, I've always been a bit envious of places like Maine's mid-coast, where there seem to be lighthouses on every point of land. On my recent trip to Maine, I was able to visit a number of lighthouses, including Pemaquid, which stands out for me as iconic and representative of all that I imagine a "real" lighthouse should be.
There is the structure itself, to be sure. Built in 1827 and re-built in 1835, it features one of the original Fresnel lenses and can be seen 14 nautical miles out to sea. It features a small keeper's house, and the American flag flies proudly. But, the lighthouse is situated on a scenic cliff, featuring some of the most interesting rock formations I've had the pleasure of climbing. And climb I did, scrambling up and down the rock ledges in the predawn rain and mist, trying to make my best photograph while keeping my camera and myself dry.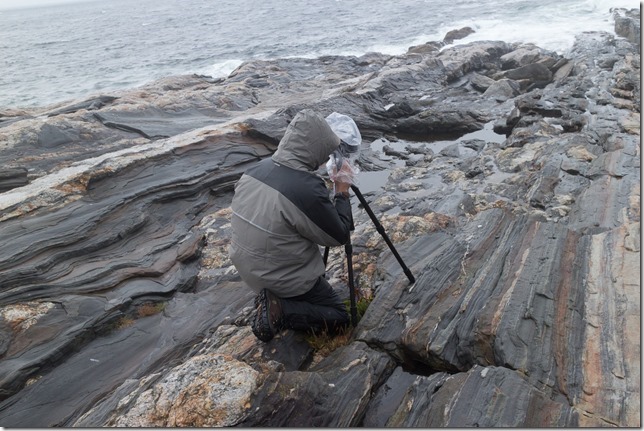 An ironic thing happened during this visit. After braving the blustery, rainy dawn to scale the cliffs and capture the image at the top of this article, our little group went inside for breakfast next door, at the Seagull restaurant. A couple of hours later, the clouds rolled back, the sun came out, and the personality of Pemaquid Lighthouse changed, from its sturdy battle against the wind and sea, to a much friendlier, postcard worthy scenic attraction.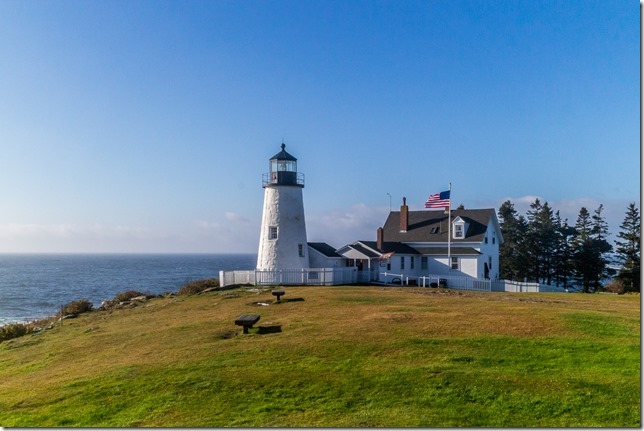 By this point, it was pretty, scenic, and easily accessible for nearly anyone. But, in my mind, I will remember most the raging pre-dawn sea, the blustery wind, and the pelting rain as I made my lasting images of Pemaquid. It's more exciting that way, and makes a better story!