As I enjoy this week of skiing in Crested Butte, Colorado, I've managed to take some photos, and I will be posting an album (after the skiing is over!) But for now, here's an interesting look at two views of the very same mountain.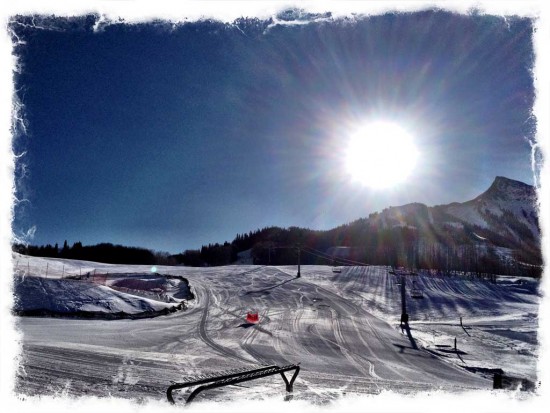 This first is a photo I snapped yesterday, just before the lifts opened. The sky was clear, the sun was out, and it was warm! The mountain was highly groomed, and in great shape overall. I decided to bring my Canon DSLR along for the day, and got some excellent pictures throughout the morning. Here's my brother-in-law getting some air at the terrain park: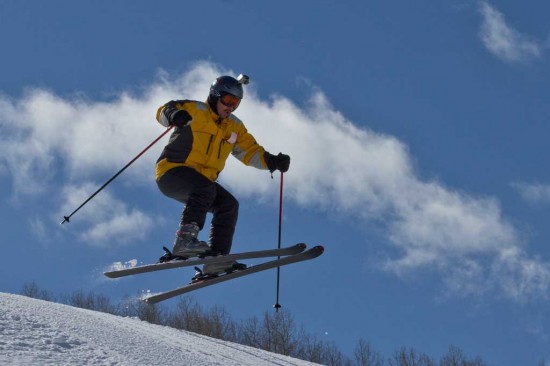 Notice the GoPro Hero helmet cam? We should have some good first-person footage to integrate into our media memories of this trip!
At lunchtime, the weather clouded over, and the light was gone for the balance of the day. With tidings of great snow, we were optimistic for good powder to come. Sure enough, here's a view from my balcony this morning, looking at the mountain – or, i should say, looking in the direction of the mountain!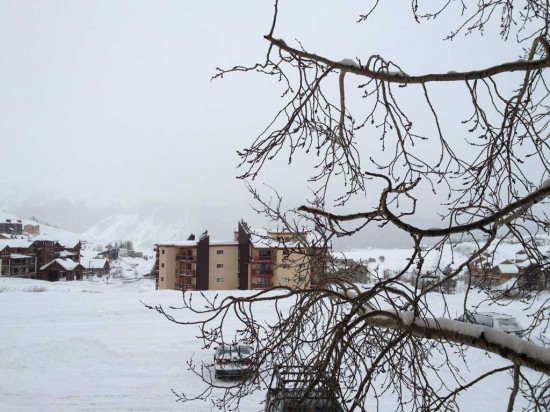 The snow is supposed to continue all day today, with the forecasters predicting over a foot of snow at the base, maybe more up top, by the end of today. Powder days indeed! More to come…